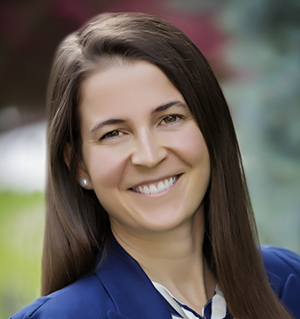 Hello! My name is Stephanie Leigh. I won a coloring contest in fourth grade. I also won the district spelling bee. Branding is my jam. And, I don't like coffee. Seriously.
A Little Bit About Me…
I love design. I love words. I love to design words. And, I love how the thoughtful configuration of words can untangle the most complex ideas. I'm a creative director and UI designer with experience in web design and content marketing. I have a Bachelor's degree in English from the University of Colorado (along with a couple master's degrees that are currently collecting dust), and I've had the privilege of honing my marketing expertise at both small local businesses and large corporations. I'm not a fan of timecards; I believe in deadlines.
Work Experience
2016-present

Creative Director

Sleigh Creative


Collaborate with my clients to refine their brands so that I can solve their complex ideas with unique, clean designs that appeal directly to their target markets. I develop identity systems for small businesses that include logos, websites, and social media campaigns. For web design, I utilize both Squarespace and WordPress, and I provide one-on-one training to pass off user-friendly sites to my clients. I host and maintain URLs as needed. I generate both creative and technical content via graphics or words.

2017-2018

Marketing Director

Lideranca Group


Develop and maintain a marketing strategy for a new parent company and its seasoned leadership development businesses. Redesigned the websites to maximize user-friendliness. Organized a cohesive social media and email marketing campaign to increase page views. Oversee the CEO's personal brand and actively seek out consultation opportunities. Utilize Trello, MailChimp, Instapage, Insightly, Google, and Microsoft programs on a daily basis.

2016-2017

Marketing Manager

Elevate Publishing


Worked intimately with authors to develop launch campaigns and increase book sales. Oversaw marketing team and collaborated with design team to develop a brand for each author. Educated authors on best practices for web design, email marketing, print advertising, creating a digital presence, booking speaking engagements, etc. Data mined for new sales channels, organizations and influencers connected to each book.  Utilized Basecamp, Salesforce, Adobe Creative Suite, Google, and Microsoft programs on a daily basis.

2014-present

Art Director

Betsy's Hot Yoga Studio


Ran entire operations of a successful fitness studio (hiring, training, scheduling, payroll, etc.) before moving out of state and transitioning into a freelance role as the studio's art director. Responsible for the studio's rebranding efforts, generated all marketing ideas, created graphics and designed social media campaigns via Facebook, Instagram, and Constant Contact. Designed and managed WordPress website. Created an environment that prided itself on providing world class customer service. Utilized and studied MindBody software.

2013-2014

Assistant Manager

lululemon athletica


Oversaw all social media efforts, including the generation of seasonal campaigns, and facilitated the grand opening of a multi-million dollar store. Significantly increased the brand awareness via Faceboook, adhering to very specific brand standards for the company. Served as community liaison to all fitness studios in the city, developing integral relationships with all business owners. Organized quarterly events. Designed graphics for said events, including the city's largest ever outdoor yoga event: Na'ma-Stay on 4th Street. Utilized Taleo to manage hiring process. Honed my knowledge of Canva.